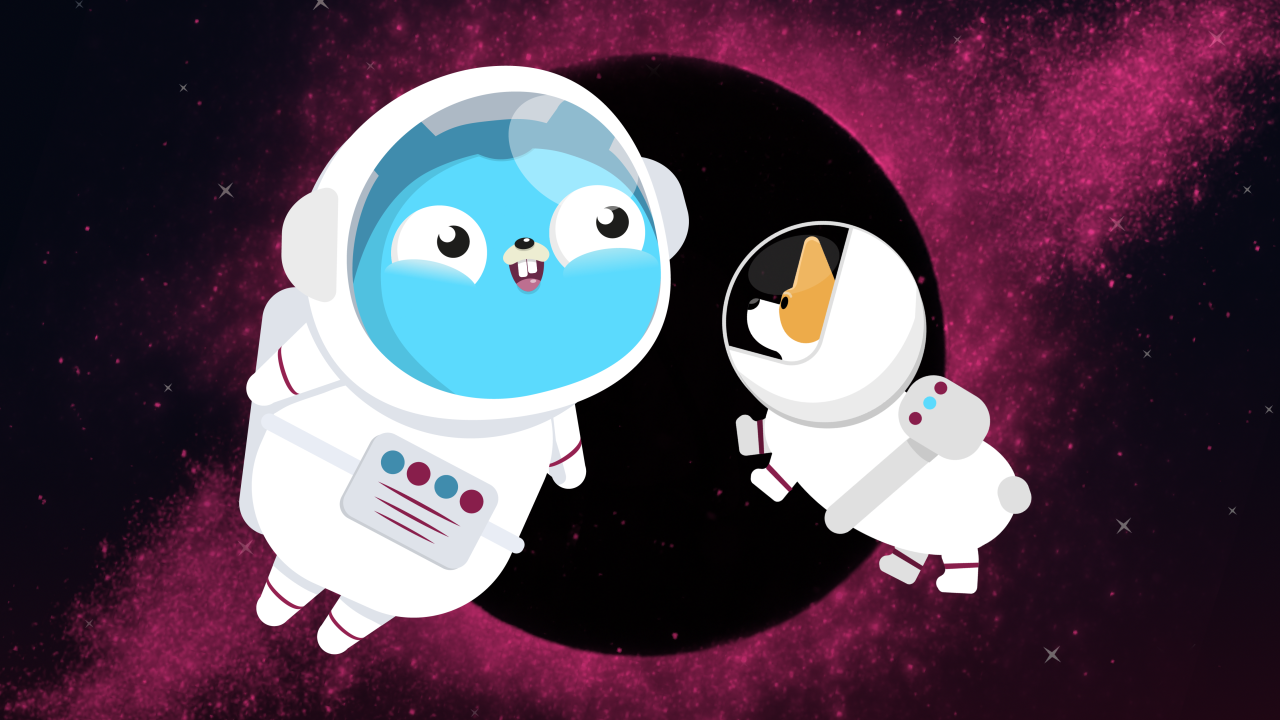 A treat for our fellow Gophers!
Agnes Muthoni is here to talk to you about Andela, the help you might need to put your career path on the right track. This team, Adelina Simion and Andy Kuszyk, will walk you through what Load Testing is, why it's so important and what some of its limitations are. Listen to Walter Demian Schroeder talking about Workflows with Go and Liam Hampton explaining how to get started with IoT devices. Finally, Tamimi will introduce you to event-driven architecture and how it's used in real life. This powerful set is only the beginning of this Golang adventure, come and join!
A very special thanks to our amazing graphic designer, Blanka Pawlikowska, who's the creator of this Gopher in space, but also our home page image. You're the best!