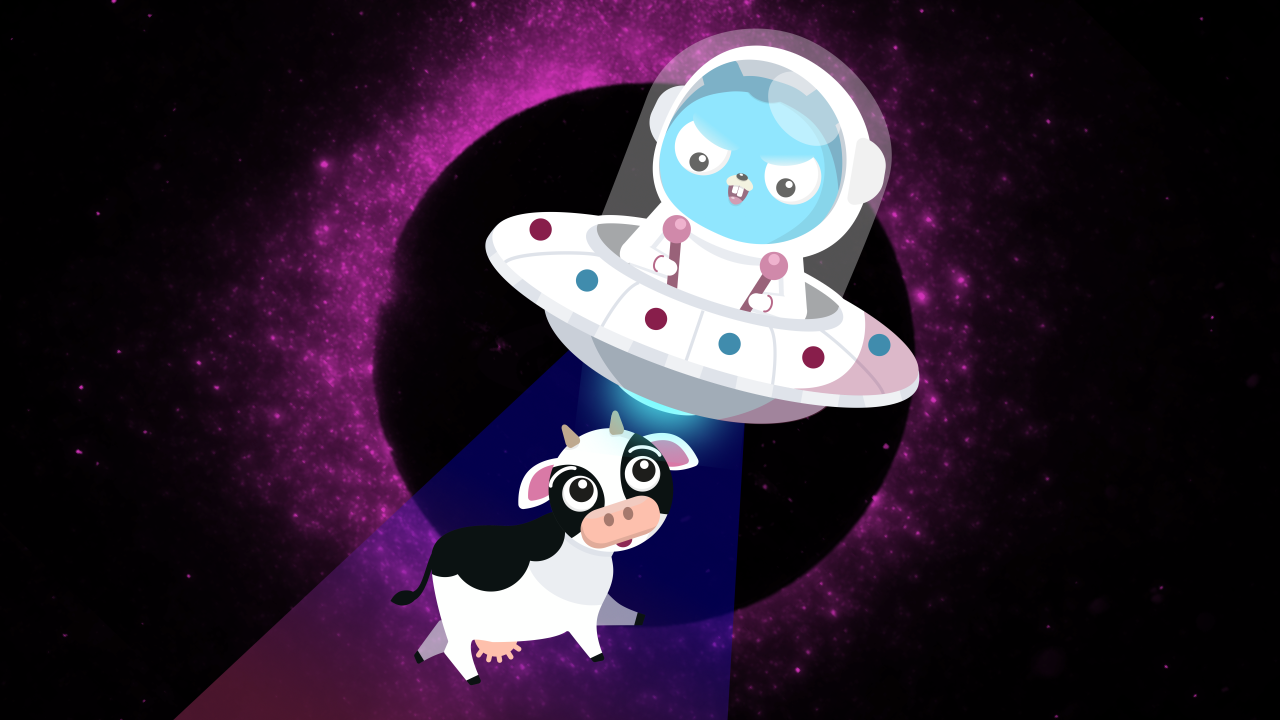 What the actual…
Therapist: 'Golangs flying alien spaceships don't exist, therefore they can't hurt you.' Me: 'But… but I saw them abducting a cow!' Therapist: 'Yhym… And how does that make you feel?'
Well, I don't know about you, but this flying Golang makes me feel a bit uncomfortable. Might need to bring that up in my next therapy session.
But one thing's for sure - this event is definitely extraterrestrial! Don't worry though, we'll be your guide. Join our speakers to discover how to use CLI with Go, how Go can be used for automation and what you can look forward to in the future of Go. Of course, these are just a few stars in our galaxy! No time to waste, time to explore!
A very special 'thank you' to our silver sponsors, Mattermost and SurrealDB, for allowing us to make this happen.